Welcome to the
Hispanic Chamber of Commerce of Metropolitan St. Louis 
Enhancing and increasing the Hispanic business competitiveness in the local, state and international market.
Our Mission
To improve business opportunities for Hispanic firms and professionals thereby improving the economic development of the St. Louis region.
The Hispanic Chamber of Commerce of Metropolitan St. Louis was incorporated on April 28, 1982. The incorporators were: Maria Elena Alonso; Manuel De La O; Michael Mahler; Jennie Ojeda; Anthony B. Ramirez; Maria Isabel Thompson; Mario Santander; B. A. Villarreal; and Luis G. Zambrana. Shortly thereafter, the Hispanic Chamber was accepted as an affiliate of the United Stated Hispanic Chamber of Commerce (USHCC), which currently has more than two hundred affiliates across the nation.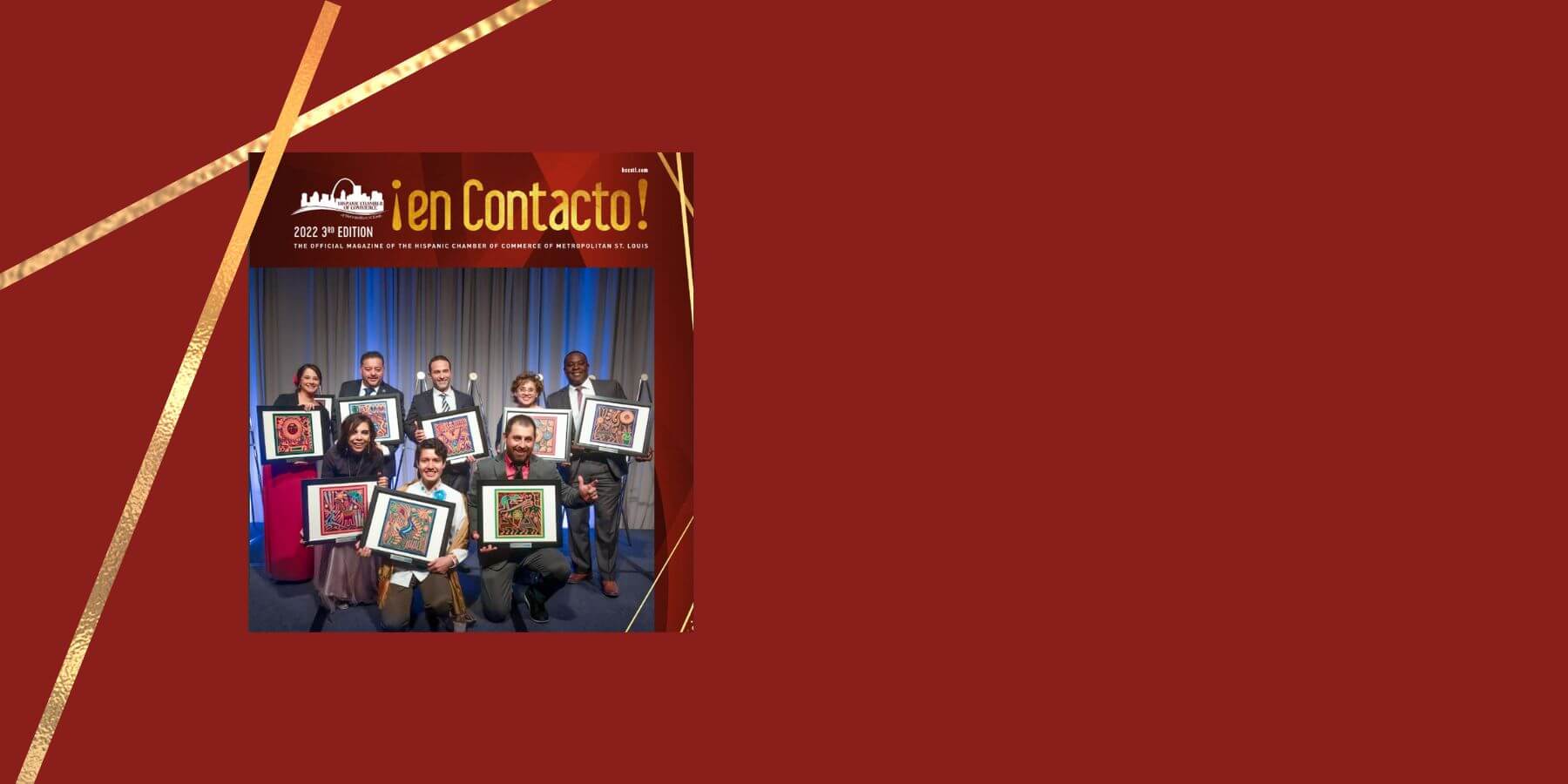 Magazine en Contacto
The 2022 3rd edition of our magazine "en Contacto" is now available to all of you. In this issue you will find on the cover page the winners of the 2022 Adelante Awards!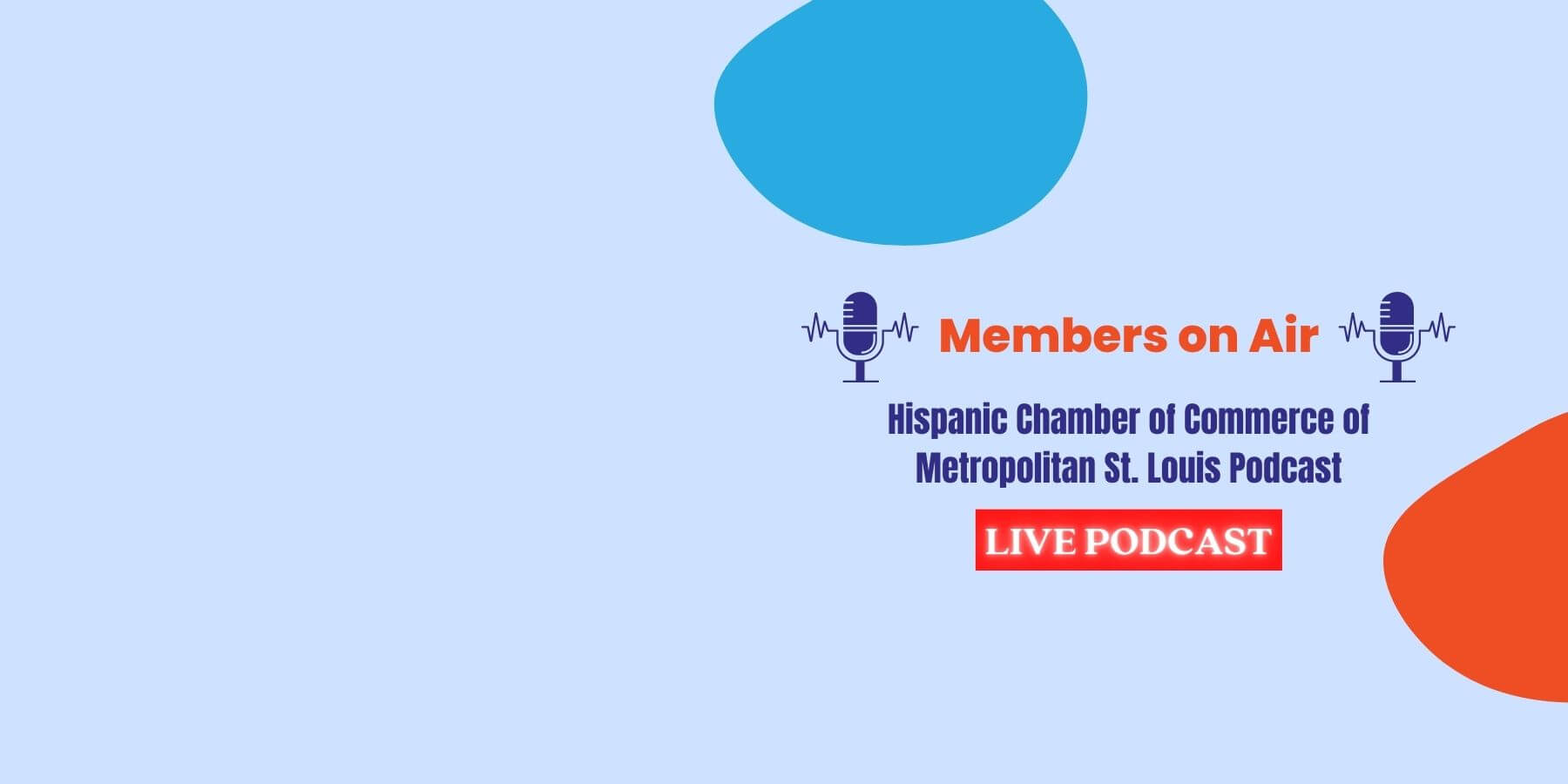 Listen to our Podcast
Members on Air with Karlos Ramirez, VP, Community Engagement & Business Development with
Midwest BankCentre
, swung by our studio to talk about how immigrants can learn more about banking, everything Midwest BankCentre is doing for the STL community & more!
Cámara en Vivo
Cámara en Vivo-El Show
Este mes de Enero fuimos a Lindenwood University a entrevistar a Gabriela Romero, Jefa de Departamento Ingles, Lenguas Extranjeras y Estudios Interdisciplinarios. Hablamos sobre diversidad, estudiantes internacionales, como aplicar a LU y más!