Business After Hours (or BAH) is our main networking event!
Held from 6 – 8 PM every 3rdThursday of the month, this event is open to HCC members and non-members.
Each BAH is hosted by a member organization, providing a space and catering for the evening. This is a great time to meet members of the HCC community, whether your new to Chamber or looking to be a part of it!
If you have any questions, you can reach out to Paola Read, Program Coordinator, at pread@hccstl.com
Photos of our November BAH
Sign up to our November BAH
This event is free to attend!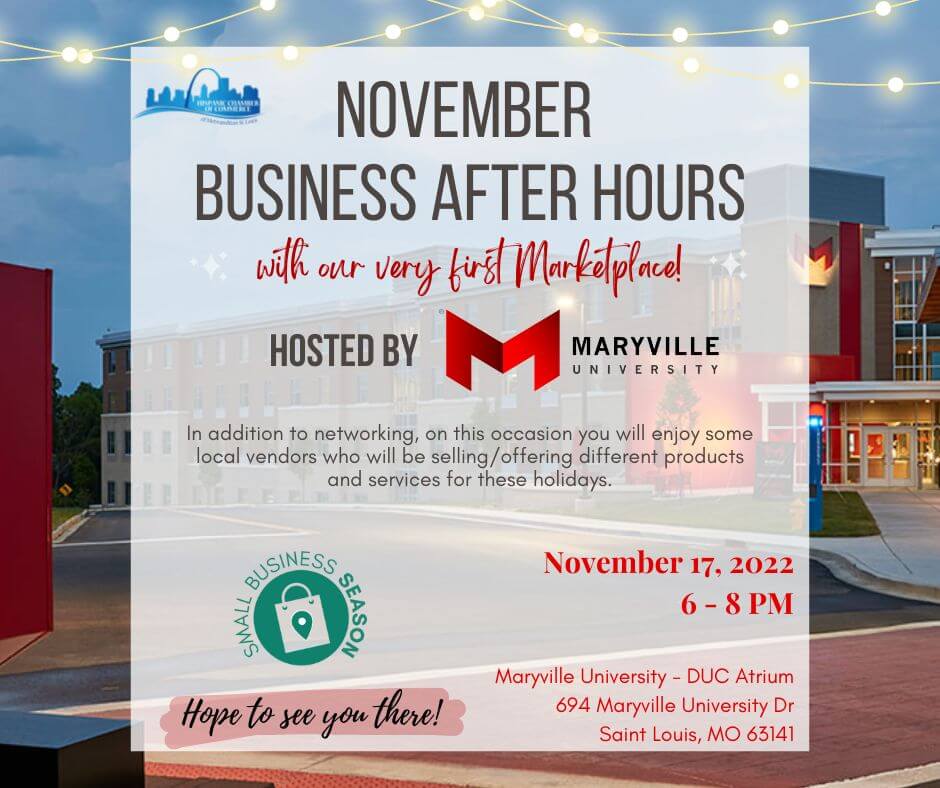 Interested in hosting a BAH next year?