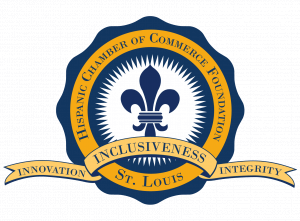 The Professional Hispanic Leadership Institute is a skills-based leadership training program targeted at Hispanic & Latino professionals. The Hispanic Leadership Institute trains Hispanic & Latino professionals on for-profit and non-profit management skills and network development within the St. Louis business community.
In addition to their leadership training, participants are encouraged to give back to the St. Louis region through community involvement.
This is a nine-month program, starting from October 2023 to June 2024.
Applications for Class XIII are closed
For more information, please contact Fernanda Estrada-Ridaura at festrada@hccstl.com
PROGRAM FEES: 
Members: $1,300
Non-members: $2,000
2024 Sponsorship Opportunities: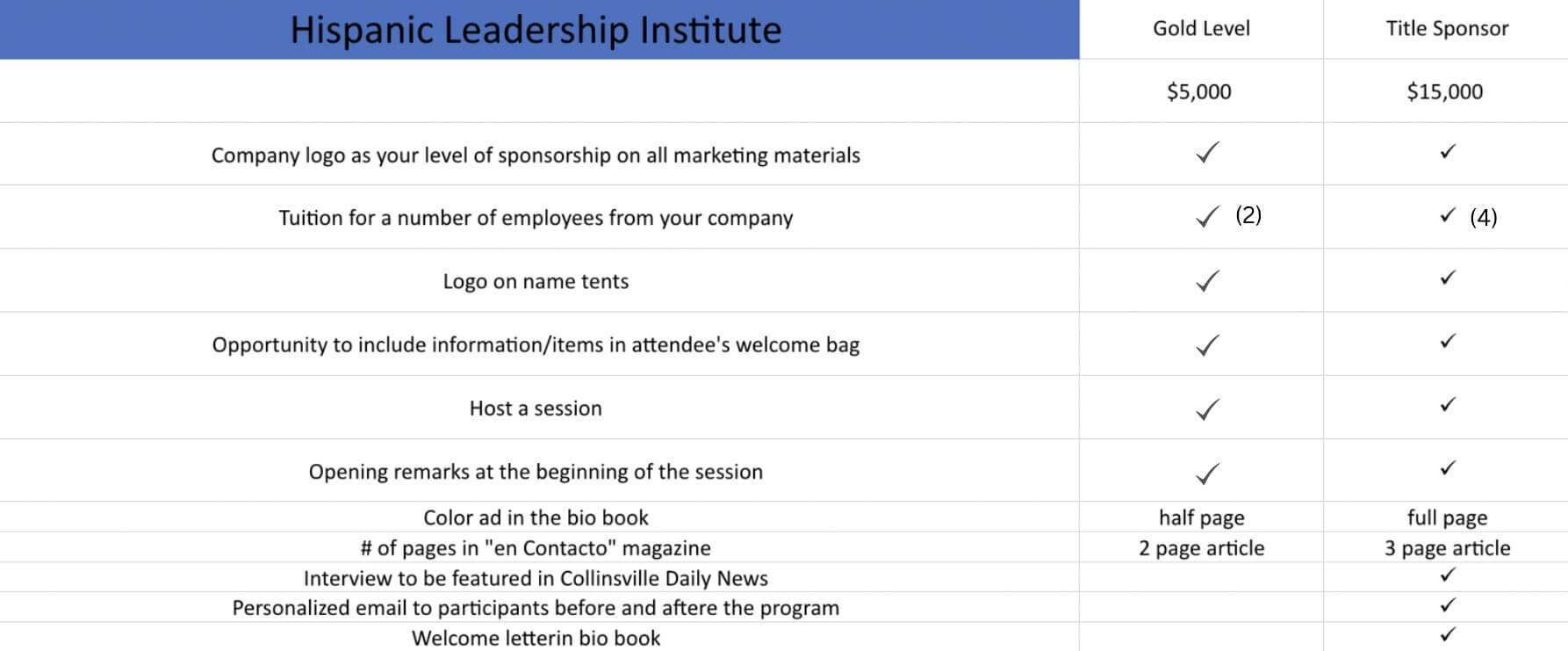 Graduation photos - Class XII
TESTIMONIALS

Participating in the Hispanic Latino Leadership Institute Class XI was a great experience! Not only did I learn new things that I can use to be a better leader at work and in the Saint Louis Hispanic community but also, I had the opportunity to meet experienced and passionate leaders in my class which made my experience even better. The topics covered during the classes were enriching and mind-opening. All the instructors had a lot of experience and shared useful insights that were easy to apply in my day-to-day activities at work and even at home. I really like how some topics were even customized from the Hispanic point of view which was very useful. The Hispanic Latino Leader Institute is a mini-MBA that gives participants a good forum to learn and improve leadership skills and expand their professional network. It helps to develop the new generation of Hispanic leaders.

Adrian Leon, Global EHS Sr Programs Manager. Medtronic
TESTIMONIALS 

I was blessed to be a part of the St. Louis Hispanic Chamber of Commerce HLI XI class this past year. It was such an enriching experience to meet other Hispanic leaders in the St. Louis area and be able to learn and discuss important topics that will help us become stronger leaders. The program is so well thought out and starts with us diving into business acumen and ending with honing our personal brands. I came out of that program being a stronger leader and with a desire to get more involved in the St. Louis Hispanic Chamber. This program was life changing and I am glad I got the opportunity to be in it.

Fatima Zapata, Adverse Effects and Compliance Lead. Bayer
TESTIMONIALS

The Hispanic Leadership Institute was an incredible journey for growth and empowerment in my professional career and personal life. Through the Institute, I gained invaluable skills in communication, management, and community engagement. The Institute significantly added to my desire to give back to my community and build up others in my personal sphere, expanding on my deep sense of responsibility to create positive change. Thanks to the Hispanic Leadership Institute, I have enhanced my leadership abilities but also forged lifelong connections that continue to enrich my life.

Ben Molina, Entrepreneurship Program Manager, Cortex Innovation Community
TESTIMONIALS 
When I committed to joining HCLI, I did not know what to expect. I was worried that I might not be "Hispanic enough" because I don't speak Spanish fluently or because I am 3rd generation. In the end, I could not have felt more welcomed, more accepted, or more confident in my personal journey. This was truly an opportunity to embrace our diversity as our greatest strength. I am so grateful for this experience and for the chance to count myself among the other dynamic members of Class #12.
Nikki Martinez Community Investment Officer, St. Louis Community Foundation