2023 Executive Breakfast: Evolving Through Collaboration
The HCC would like to warmly invite you to our 2023 Executive Breakfast series Evolving through collaboration sponsored by BMO Harris Bank. This year we offer you panel discussions, networking with peers, and engaging table discussion. Our intent is to provide you with new ideas & resources , best practices & lessons learned from experts for your evolving business/organization.
When? Tuesdays, June 13th, August 8th, and October 10th from 7:30 – 9am.
Where? At the Missouri Athletic Club at 405 Washington Avenue, St Louis.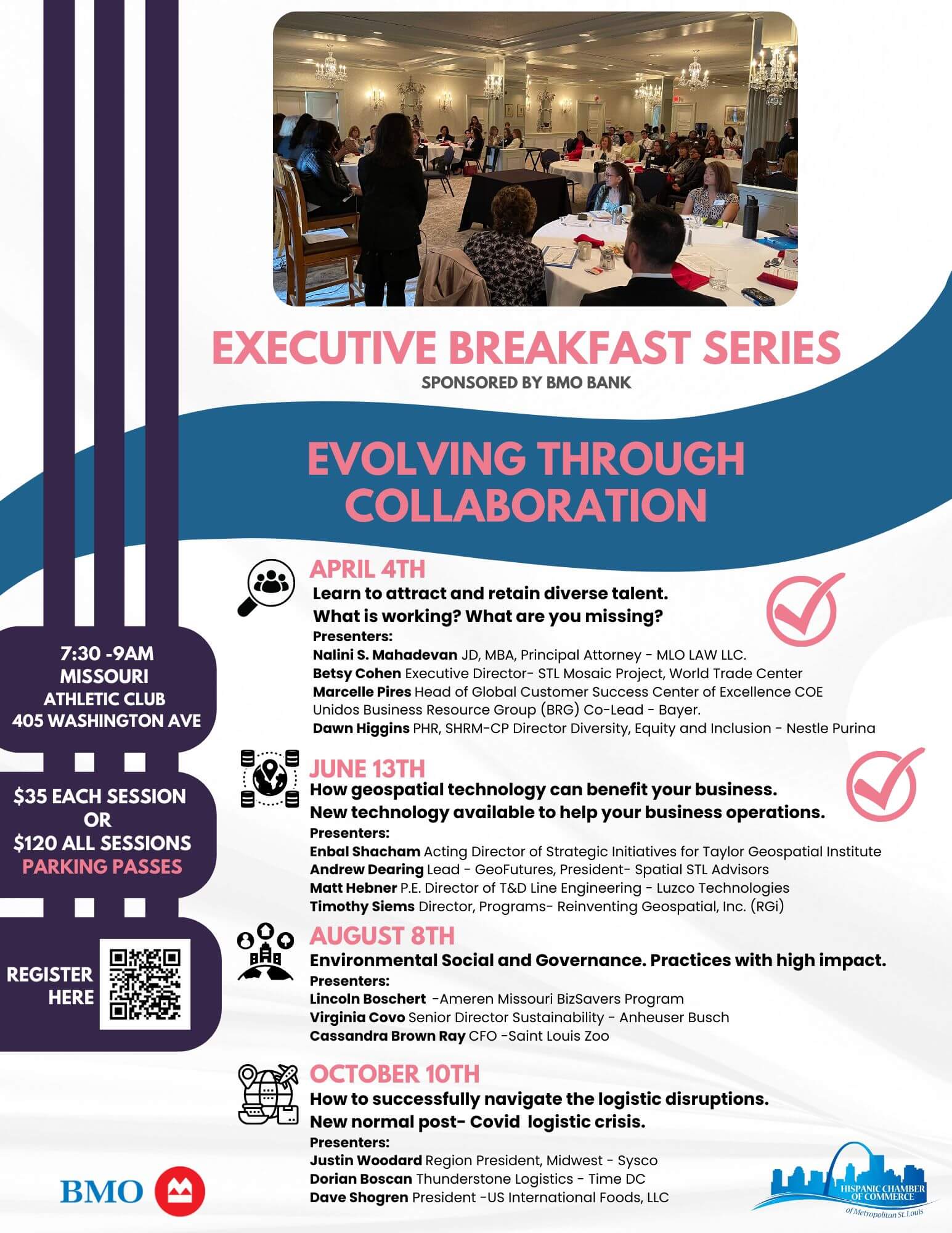 Sponsorship Opportunities:

Photos of our previous breakfasts