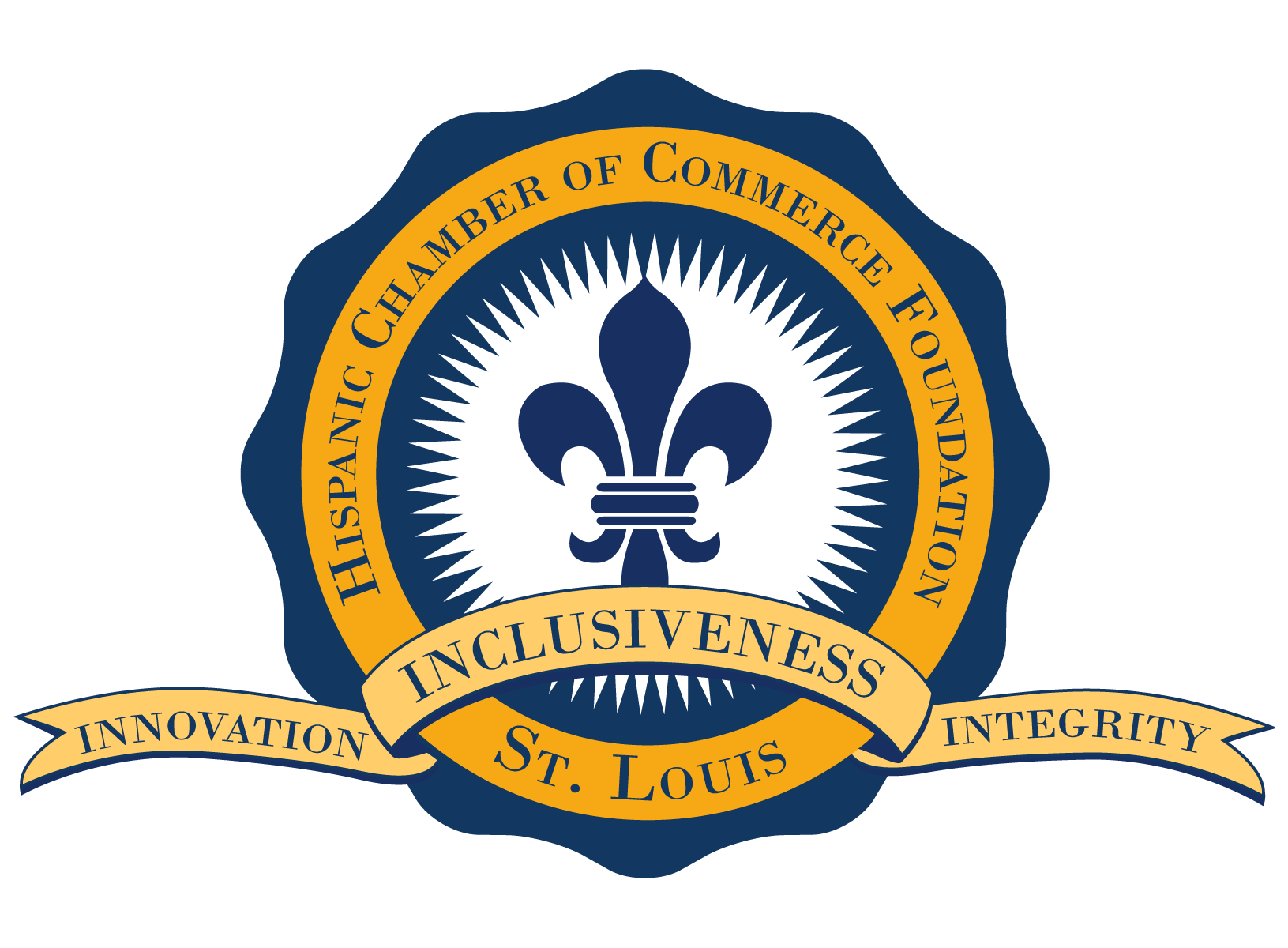 OVERVIEW
The Hispanic Chamber of Commerce of St. Louis Foundation has established the Hispanic Leadership Institute for high school (10th-12th grade) students as a select program for 15-20 individuals to develop leadership skills and give back to the St. Louis community. The purpose of this program is to:
Identify Hispanic leaders and develop their leadership skills
Create a network of Hispanic student leaders interested in giving back to the community
Provide new networks and opportunities for Hispanic students
ELIGIBILITY
To be eligible to participate in the High School Hispanic Leadership Institute program, students must:
Be enrolled in grades 10th – 12th grade
Show a strong interest in further developing their leadership skills
Be able to commit to a full-time experience
Obtain a letter of recommendation from a guidance counselor or
teacher
COST
Tuition is $1,000, but participants accepted into this program will receive a full scholarship from the HCCSTL Foundation and its partners.
BENEFITS
Students will receive:
A $250 stipend upon completion of the 6-day program
Transportation to and from the host location as needed
Complimentary breakfast and lunch each session
SESSION DATES
The program will start on Monday, June 19th and conclude on Saturday, June 24th, 2023. Sessions will be from 8:30 a.m. to 4:00 p.m.
TOPICS
Leadership 101 & How do I see myself in the future?
Maximizing your cultural diversity
Financial basics
Emotional intelligence
Your personal brand
Goal setting/Effective communication
Applications for Class VIII will open in April.
2024 Sponsorship opportunities: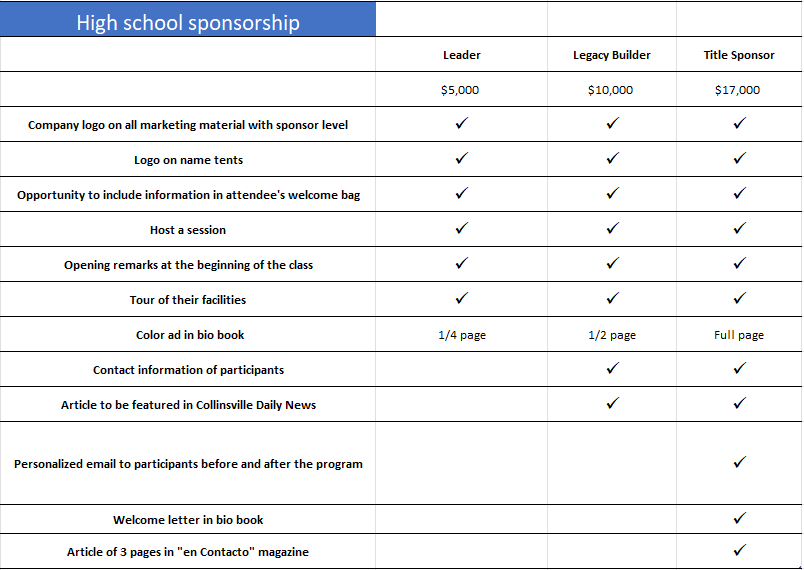 Graduation photos - HS HLI Class VII
TESTIMONIAL

I really enjoyed participating in the HLI High School Program this past summer. It was a very fun and informative week for me. It was such a good experience to be able to be in an environment with not only people of my age, but people with my same cultural background. It was also interesting to learn about new universities and explore what their campuses look like and what they have to offer. This further led me to investigate upon them and see what I want my future to look like. During this course I got to learn new leadership skills with multitude of lessons and activities which I will continue to use throughout my life in leadership positions. I also learned more about the Hispanic Chamber of Commerce, its goals and what they do to help Hispanics around the area. Finally, the course was not only a new way to learn new essential leadership tactics, but also the opportunity to make new Hispanic friends and connections in various colleges that I may attend. Just having a week of this course gave me lessons and experiences that will last a lifetime.

Catalina Enz. Sophomore at Parkway Central High School.