Learn to Play Golf in 7 classes!
Last year we decided to open our Golf Clinic "Gals on Green" for women with the aim of ensure that Latinas and Hispanic entrepreneurs are having access to the same business circles as their non-Latino/Hispanic peers. And to benefit from the lessons that golf teaches, a sport often restricted due to high cost and lack of language inclusion.
With our clinic you can learn to get a hole-in-one on the green, and with your business.
This is a two-month program, starting in August and ending in September. Every class from 5:30- 6:30 pm
Classes: 
August 2nd, 16th, 23rd, 30th.
September 6th, 13th, & 19th.
For more information, please contact Paola Read, Program Coordinator.
Thank you to our sponsors for making this clinic possible!
GOLD SPONSOR:
SILVER SPONSORS: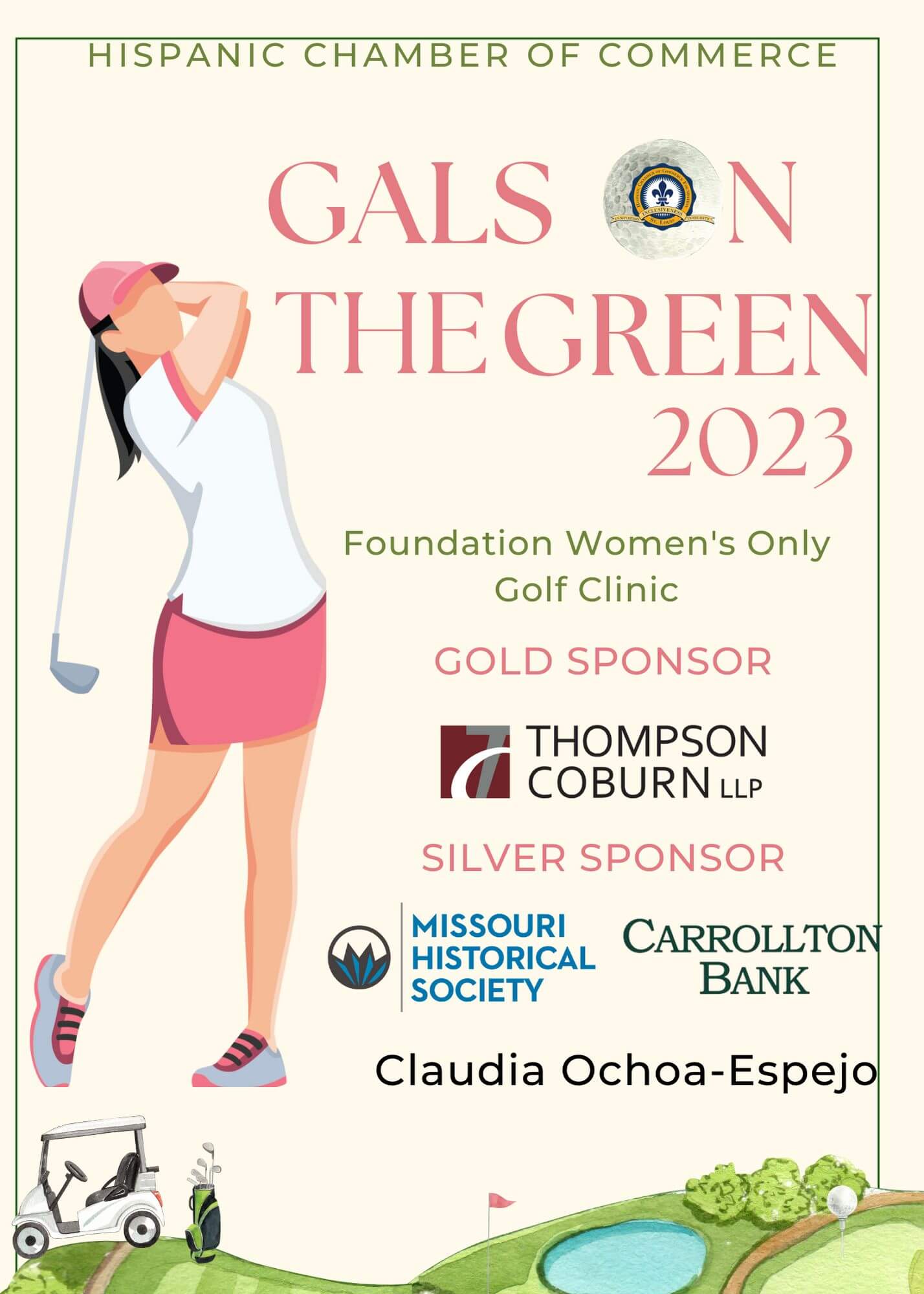 Ways to get involved in 2024:

TESTIMONIAL
I am very new to the game of golf and this clinic gave me the opportunity to learn the basics from golf professionals. Getting 1:1 coaching gave me the tools I needed to improve, and we were able to share that improvement as a group as the weeks went by.  My favorite part was playing a round by the end of the clinic and being able to see how much everyone had improved. I gained knowledge on etiquette and terminology that I wouldn't have received if it wasn't for this clinic. 


With golf being more popular with men, I was a lot more comfortable learning alongside women at mu same skill level also working to improve their golf game. Another great result from this clinic was the networking and friendships that i was able to make meeting a variety of new people. We shared a fun experience together and I would definitely recommend it to other women considering the clinic in the future. 
Cynthia Menke
Project Manager Il,
Pavment Integritv. Centene Corporation