Monthly Facebook segment in Spanish. It consists of a 20-25 minute interview where small business owners members can talk about their experiences of being Hispanic or Latino, how to start a business, lessons learned, or an area of expertise related to their business and/or profession.
For more information contact Miguel Rincand, Digital Content Specialist, at mrincand@hccstl.com
Episode 10 con Imelda Gonzalez, Realtor.
Episode 7 con Sonia Granados de H.R.C Consultants LLC
Episode 3 con Raffi Mikaelean de PCs for
for People - March
Episode 6 con Ricardo Martinez, Fundador JA

Episode 5 con John Wicks, CEO of Commercial Language Solutions

Episode 2 con Jaclyn Noroño de BCI
Episode 4 con Carlos Zamora de CARTEL Strategies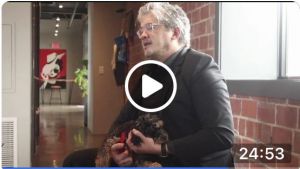 Episode 1 con Natalia Corray de MBC