Live Auténtica- 2023 Outline
Dedicated to supporting and promoting women through panel discussions, networking, and mentorship; this annual event gets bigger and bigger every year. With more than 100 women in attendance in 2022, we are proud to support the advancement of this growing demographic.
This annual event will take place on May 24th from 5:30pm-8:30pm at The Sheldon Concert Hall & Art Galleries.
Ways to get involved:
Click here to save your spot today!
$10 Students
$35 Members
$50 Non-Members
We are looking for a Title Sponsor: $15,000
Company logo as the Title Sponsor on all marketing materials before and during the event.

10 tickets to the main event (1 table)

5 tickets to the VIP lunch

Interview to be featured in Collinsville Daily News

Personalized email to guests before and after the event

Logo on Badges

Booth at event

Opening and closing remarks at the main event

Full page color ad in program book

Welcome letter in program book
For more information, please contact Fernanda Estrada-Ridaura at festrada@hccstl.com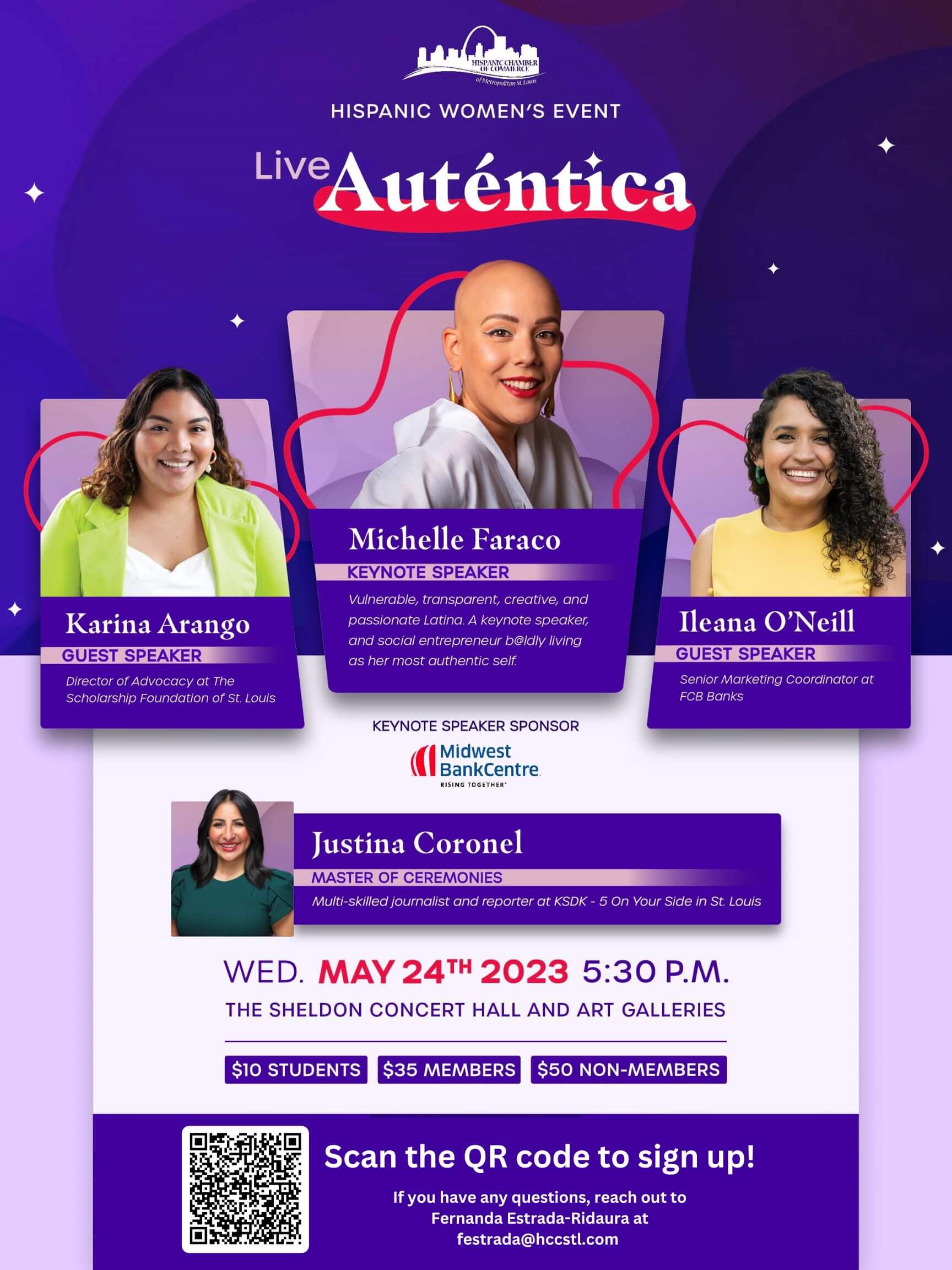 Sponsorship Opportunities: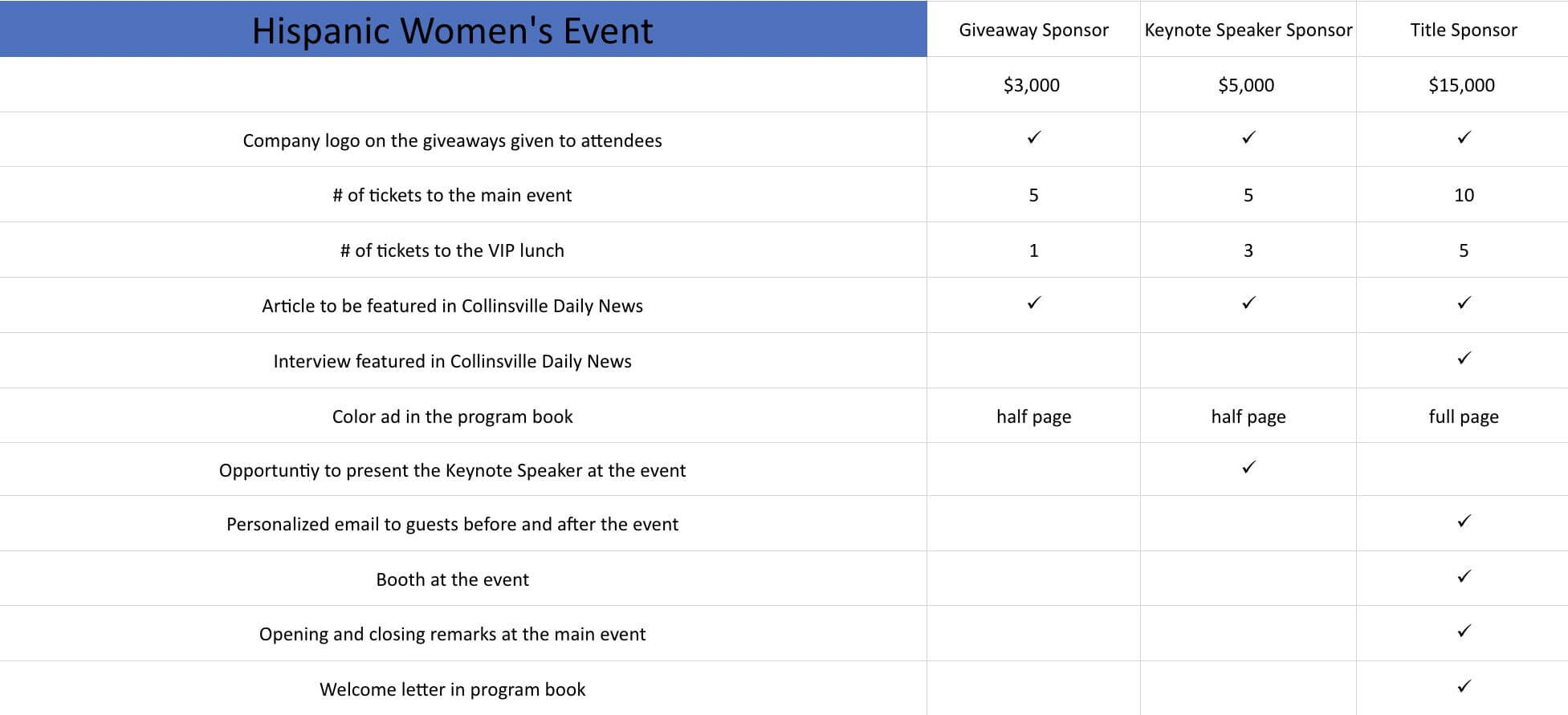 This Year's 3 Amazing Speakers:
Guest Speaker
Karina Arango
Director of Advocacy at The Scholarship Foundation of St. Louis
Keynote Speaker
Michelle Faraco
Motivational Speaker, KeyNote Speaker, vulnerable, transparent, creative, and passionate latina.
Michelle is brought to you by Midwest BankCentre. 
Guest Speaker
Ileana O'Neill
Senior Marketing Coordinator at FCB Banks
TESTIMONIAL 

"I had the pleasure to attend a great event, where all women come together and give each other power and encouragement.

I was very inspired by all the speakers. I took to heart where Emiliana Guereca said, "it's okay to want more!" As a Latina woman like most of us, I would always put others before myself and settle for less than what I should have!"

Mary Cardenas, Business Development Officer-Mortgage, Montgomery Bank