Increase digital presence and marketing materials to create valuable investment and quality content that helps our members and the Hispanic & Latino St. Louis community.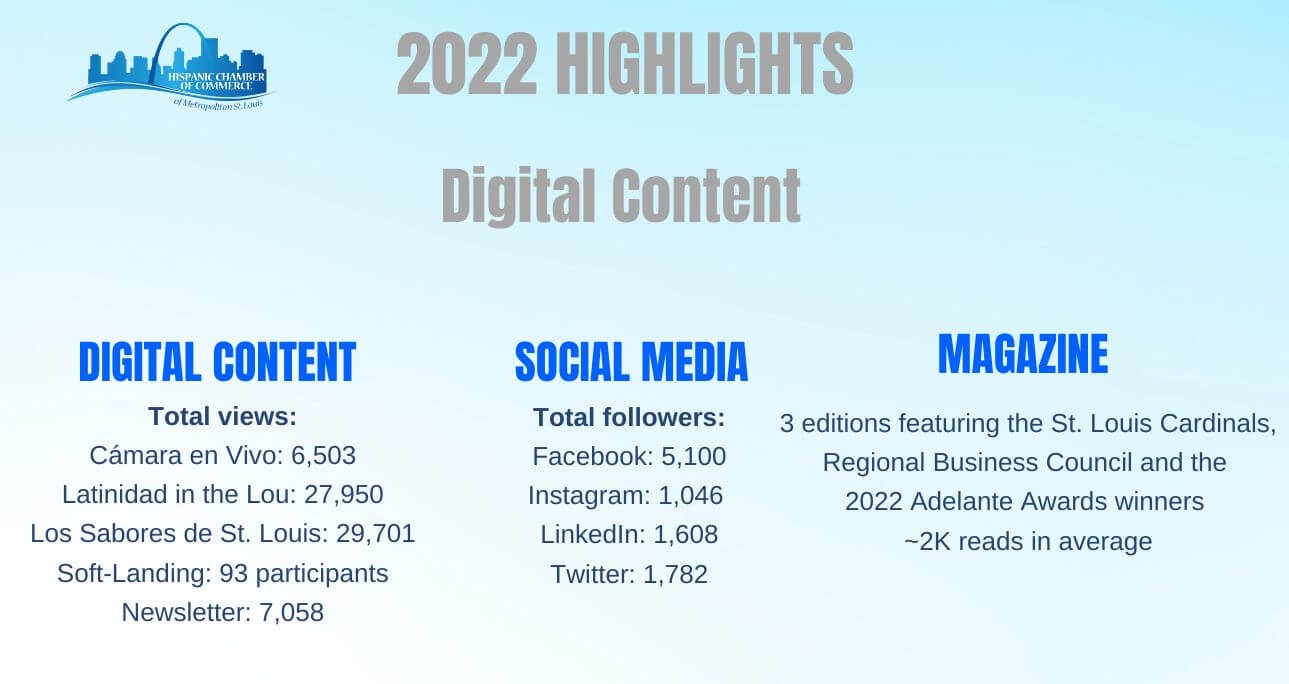 Sign-up to our Bi-weekly Newsletter! 
Bi-weekly Newsletter where we put our events & also member's events and announcements. FREE for members and there is a $75 fee for non-members.