Contractor Connect is our quarterly program aimed at giving members who are in the construction sector, or looking to join the sector, and want information on how to better their business.
All our sessions are and will be published on our Facebook on the indicated dates. The second session "Banking: Money & Loans" was the only one that was hosted in person by our members BMO Harris Bank.
If you are interested in watching last year's broadcasts, click here.
For any questions, please contact Miguel Rincand, Digital Content Specialist.
Resource package editions
2022
Click here to see our Taxes & Bookkeeping broadcast. 
        Click here to see our Banking: Money & Loans
        Click here to see our Employee/employer relationship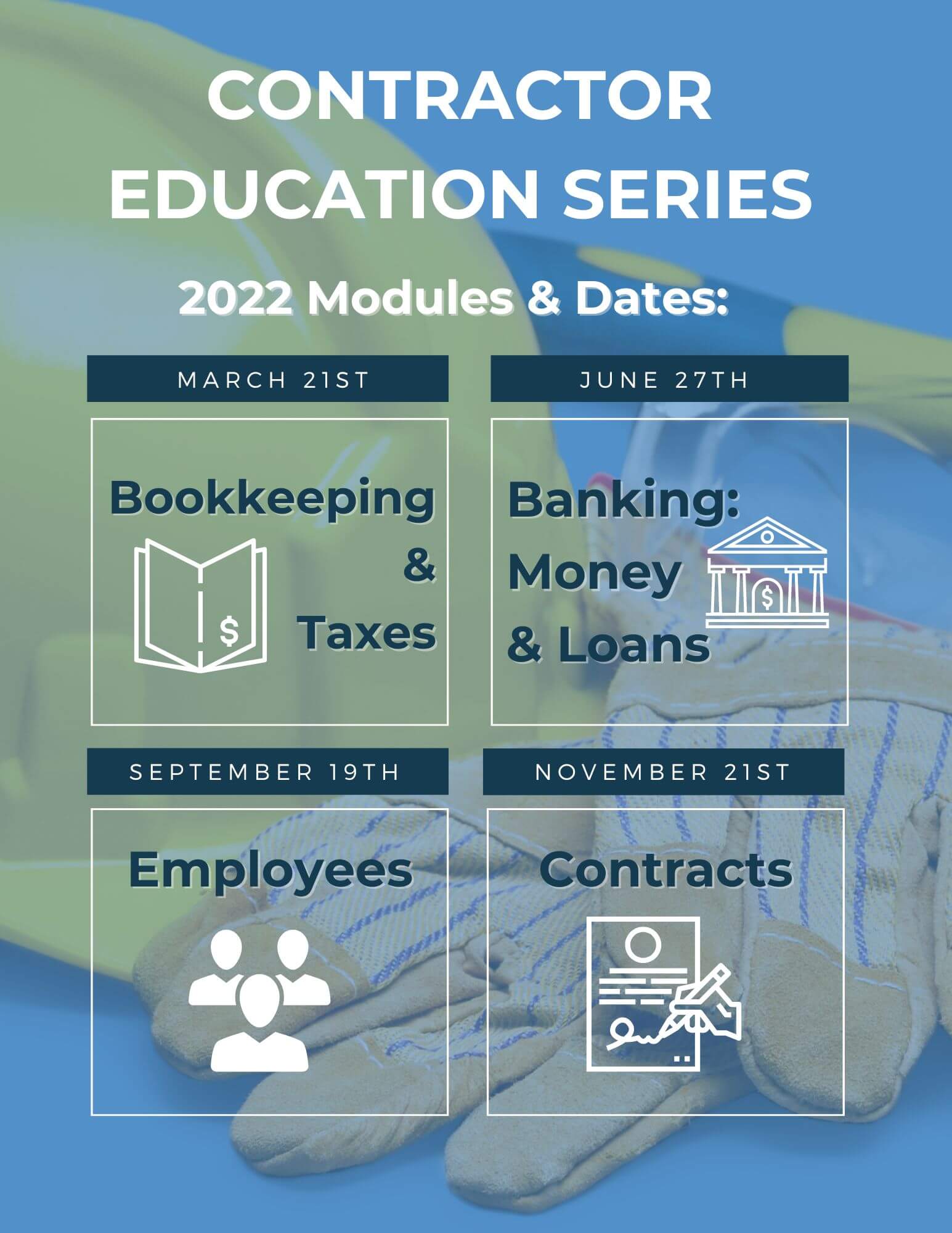 June Contractor Connect hosted by BMO Harris Bank